X
Dole Packaged Foods uses cookies
We use cookies in order to offer you a better browsing experience, to offer you services and to enable us to carry out audience analysis. Social media of third parties are used to offer you social media functionalities.
By browsing Dole website, you consent to the use of some of these cookies.
You can choose your preferences and modify them at any time by visiting the Cookie Settings. For more details please read our Privacy Policy.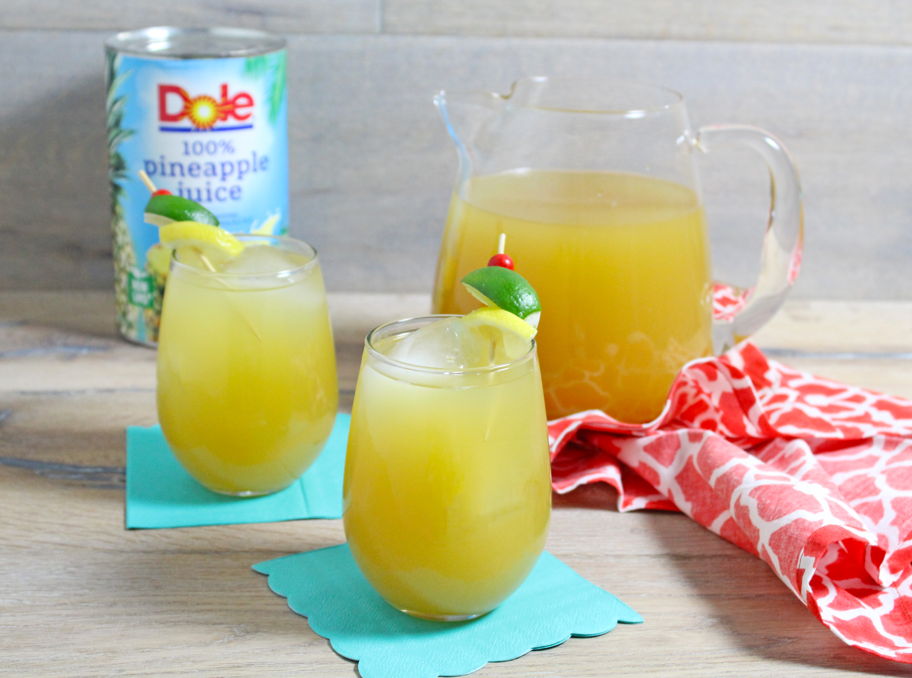 Batch of Mai Tais
A tropical cocktail that's perfect for entertaining.
2 cans (46 oz. each) DOLE® Pineapple Juice
1 liter dark rum
1 liter light rum
1-1/2 cups bar sugar
3/4 cup fresh lemon juice
3/4 cup fresh lime juice
Combine all ingredients except ice. Stir to dissolve sugar. For each serving, pack an 8-ounce glass with finely crushed ice. Fill with mixture.