X
Dole Packaged Foods uses cookies
We use cookies in order to offer you a better browsing experience, to offer you services and to enable us to carry out audience analysis. Social media of third parties are used to offer you social media functionalities.
By browsing Dole website, you consent to the use of some of these cookies.
You can choose your preferences and modify them at any time by visiting the Cookie Settings. For more details please read our Privacy Policy.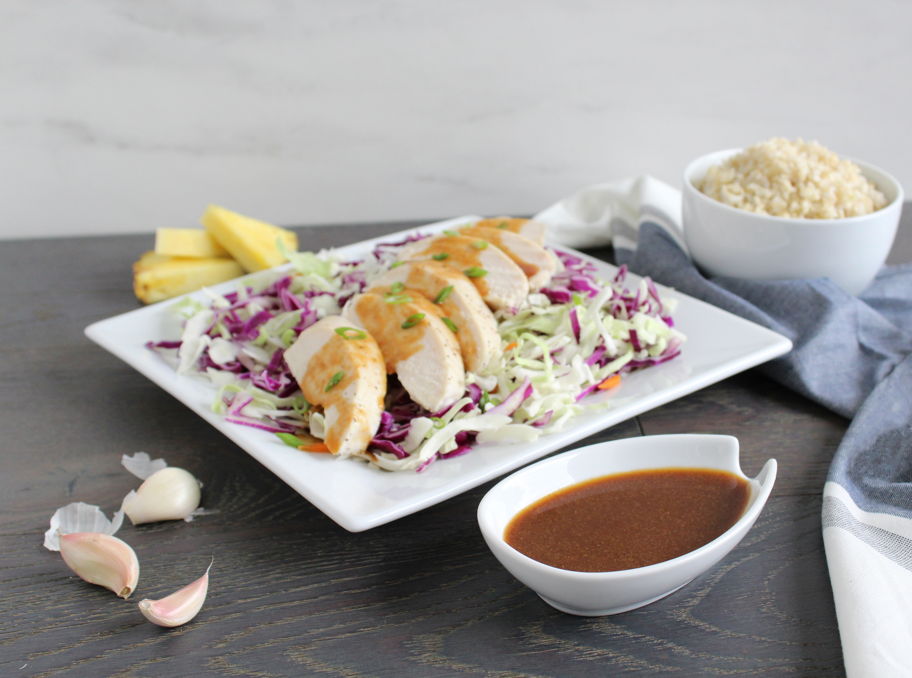 Asian Pineapple Sauce
This is a sauce flavored with pineapple juice, hoisin and soy sauces which is great to serve with chicken or roasted pork tenderloin.
3/4 cup DOLE® Pineapple Juice
2 tablespoons hoisin sauce
3 tablespoons sugar
1 tablespoon garlic powder
1 teaspoon less sodium soy sauce
1/2 teaspoon lemon juice
1 teaspoon cornstarch
Combine pineapple juice, hoisin sauce, sugar, garlic powder, soy sauce, lemon juice and cornstarch in saucepan over medium heat.  Cook 5 to 7 minutes, stirring occasionally until sauce slightly thickens.  Serve with baked or grilled chicken, pork tenderloin or pork chops.