Dole Packaged Foods uses cookies
We use cookies in order to offer you a better browsing experience, to offer you services and to enable us to carry out audience analysis. Social media of third parties are used to offer you social media functionalities.
By browsing Dole website, you consent to the use of some of these cookies.
You can choose your preferences and modify them at any time by visiting the Cookie Settings. For more details please read our Privacy Policy.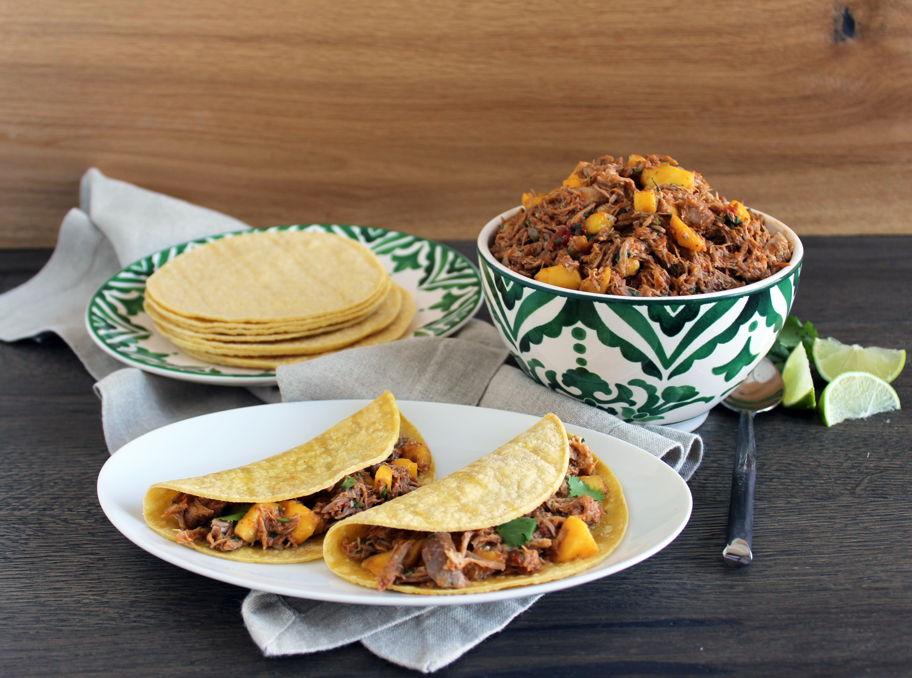 Pulled Pork Mango Slaw
A flavorful pulled pork slow cooker dish that makes a great taco filling.
2 tablespoons chili powder
1 tablespoon ground cumin
1/3 cup chopped fresh cilantro
1 teaspoon salt
1 teaspoon smoked paprika
2 to 3 pounds boneless, skinless pork shoulder, trimmed of excess fat and cut into 4-inch pieces
1 tablespoon vegetable oil
1 jar (16 oz.) hot salsa
2 tablespoons tomato paste
2 clove garlic, finely chopped
3 cups frozen DOLE® Mango Chunks, partially thawed
Stir together chili powder, cumin, salt and paprika, in large bowl.  Stir in pork pieces until coated.
Heat oil in large skillet over medium-high heat, add pork pieces to quickly brown the pork.
Combine pork, salsa, tomato paste and garlic in slow cooker.  Stir well to combine all the ingredients.  Cook on HIGH for 4 hours.
Shred pork and return to slow cooker, stir in mango chunks and cilantro.