X
Dole Packaged Foods uses cookies
We use cookies in order to offer you a better browsing experience, to offer you services and to enable us to carry out audience analysis. Social media of third parties are used to offer you social media functionalities.
By browsing Dole website, you consent to the use of some of these cookies.
You can choose your preferences and modify them at any time by visiting the Cookie Settings. For more details please read our Privacy Policy.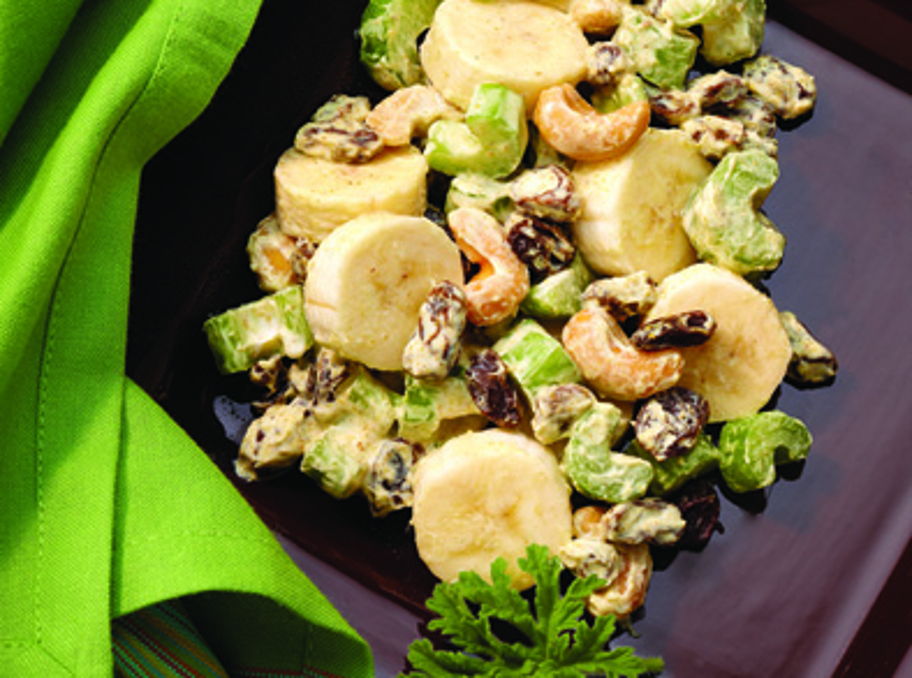 Curried Banana Salad
A salad with a kick featuring curried bananas.
1/2 cup plain nonfat yogurt
1 teaspoon curry powder
4 to 5 DOLE® Bananas, sliced
1/2 cup DOLE Seedless Raisins
1/2 cup DOLE Celery, sliced
1/2 cup cashews
Stir together yogurt and curry in large bowl until well blended.

Add bananas, raisins, celery and cashews. Stir gently until fruit mixture is well coated; chill.